OUR STORY
Del Biagio Selection Center - Generations of Champions since 1984
Beginning of DEL BIAGIO SELECTION CENTER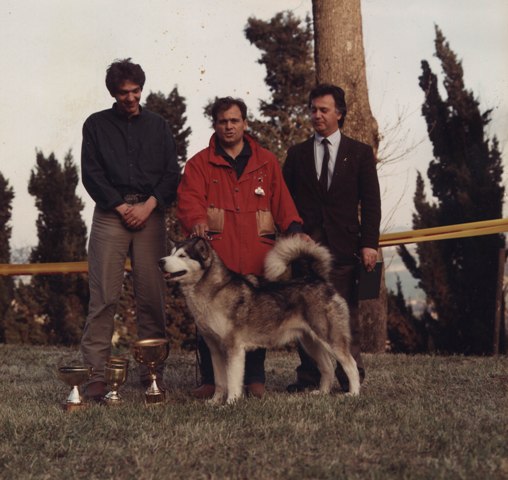 The adventure of the "Del Biagio Selection Center" begins with the first Alaskan Malamute: a female imported from Virginia (USA), named Hokie Hi Fire Storm


First ITALIAN CHAMPION TITLE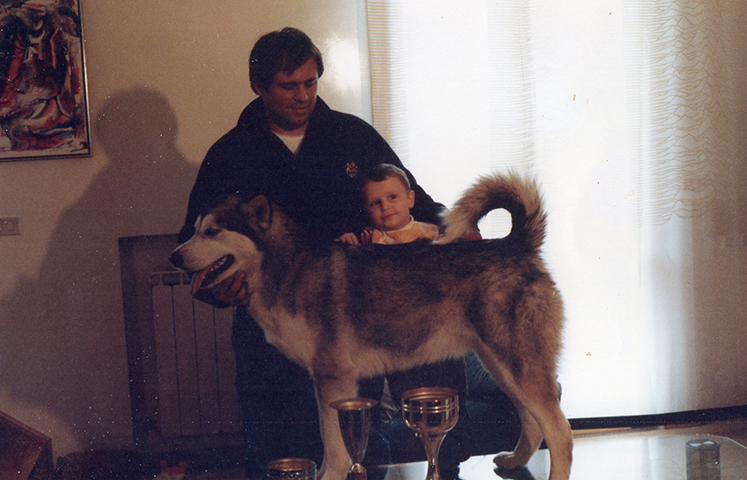 Hokie Hi Fire Storm imposes itself in the ring giving the "Del Biagio Kennels" the victory of the first Italian Championship
Beginning of DEL BIAGIO SLEDDOG TEAM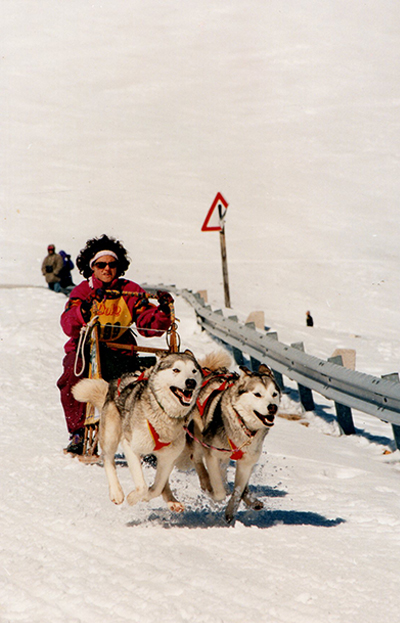 First  Del Biagio Sleddog Team managed by Giovanni Pandolfi e Rita Figini.
Red Alaskan Malamute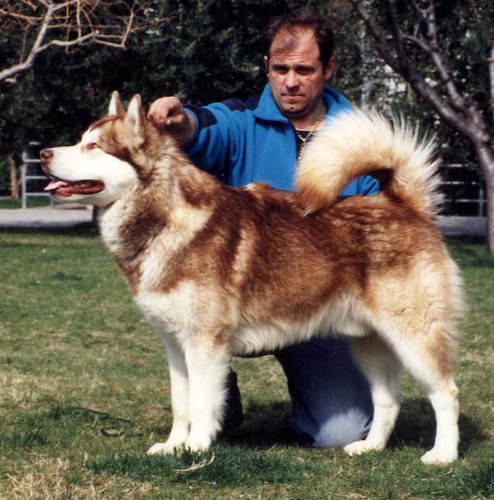 Red Flower Del Biagio, our first red colorued Alaskan Malamute which gave us many satisfactions as stud and show dog.
First International BEST IN SHOW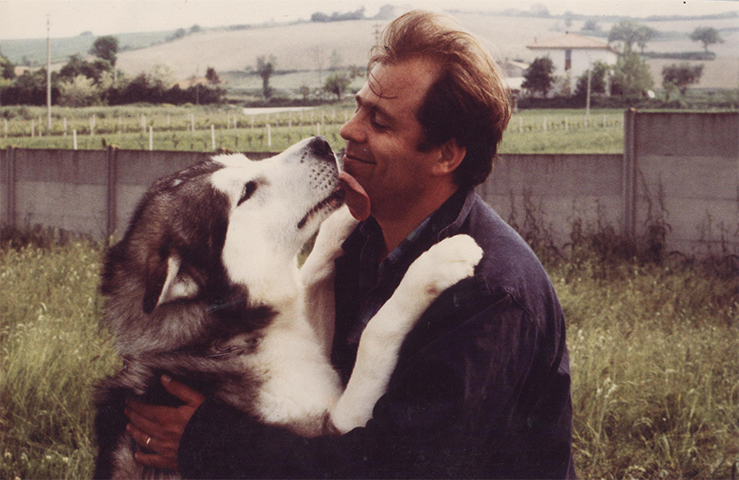 First experiences abroad and victory of the first international Best in Show in Rjeka in Croatia.
A star was born...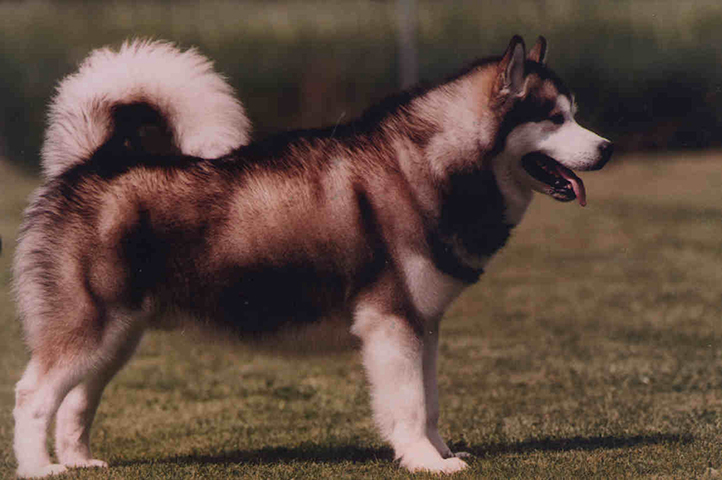 Royal Star Del Biagio, mythical Alaskan Malamute from our kennels, appreciated by fans all around the world
First WORLD CHAMPION and first invited to "COLLARE D'ORO" TV SHOW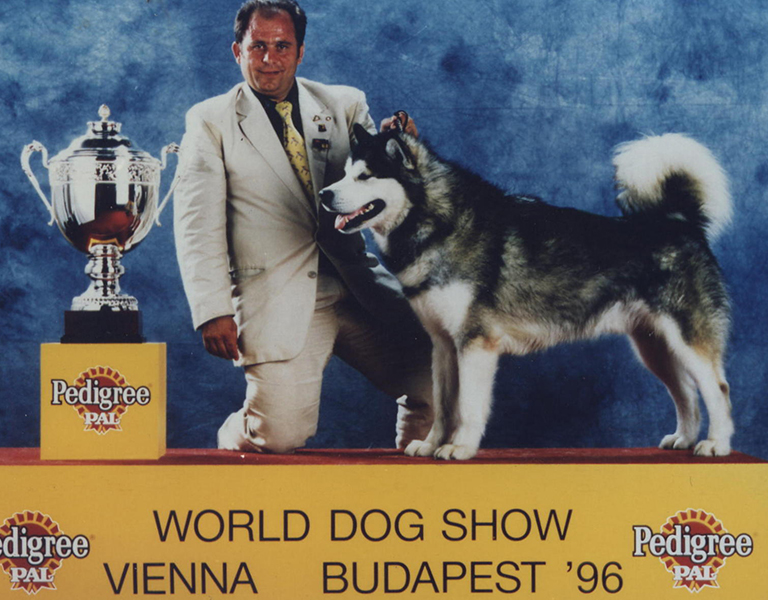 Royal Star del Biagio wins the title of World Champion and American Champion, a prize awarded for the first time to Malamute born in Europe. A special thanks goes to our friend Vicky Jones and her help.
And then we had our first experience at the TV show "Collare D'oro" where the most awarded dogs were invited.
Great results of RAIDER DEL BIAGIO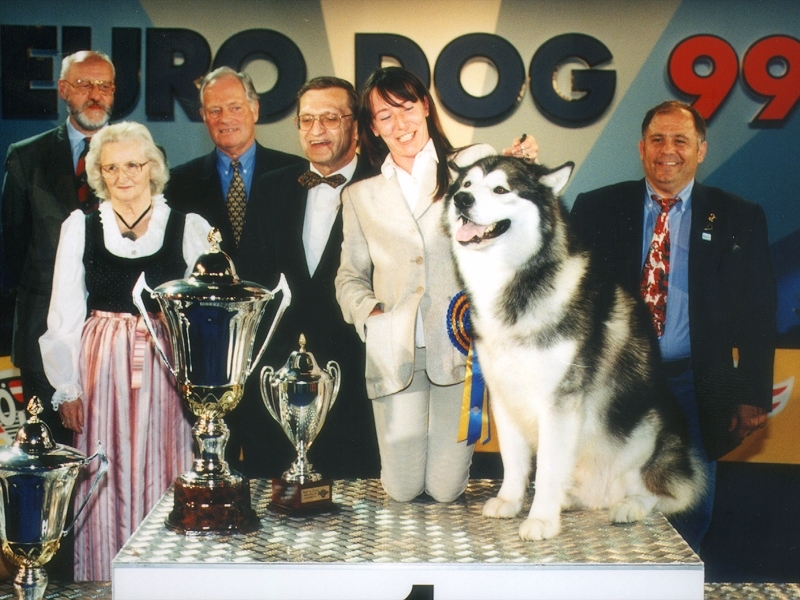 Raider del Biagio wins, in addition to the title of European Champion, the Final Best in Show of the European Championship held in Tulln in Austria.
World Dog Show in Milan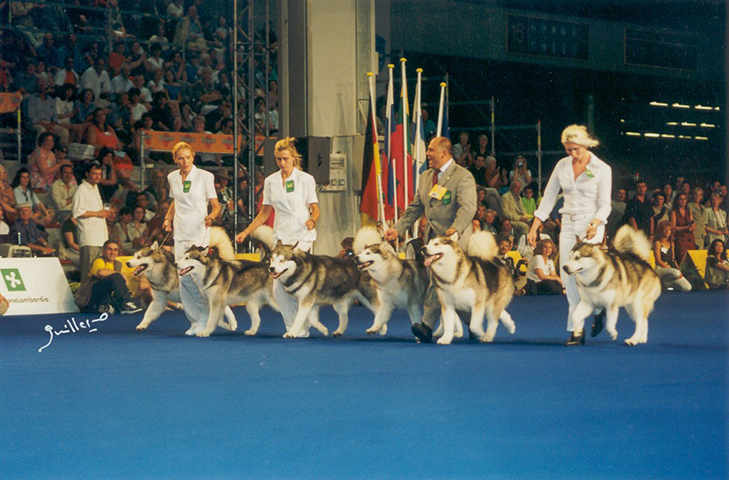 During the World Championship Show  "Del Biagio Selection Center" got the title of World Winner with Active del Biagio and great Breeder's Group Best in Show which always has an important meanning to the breeder. 
New musher of DEL BIAGIO SLEDDOG TEAM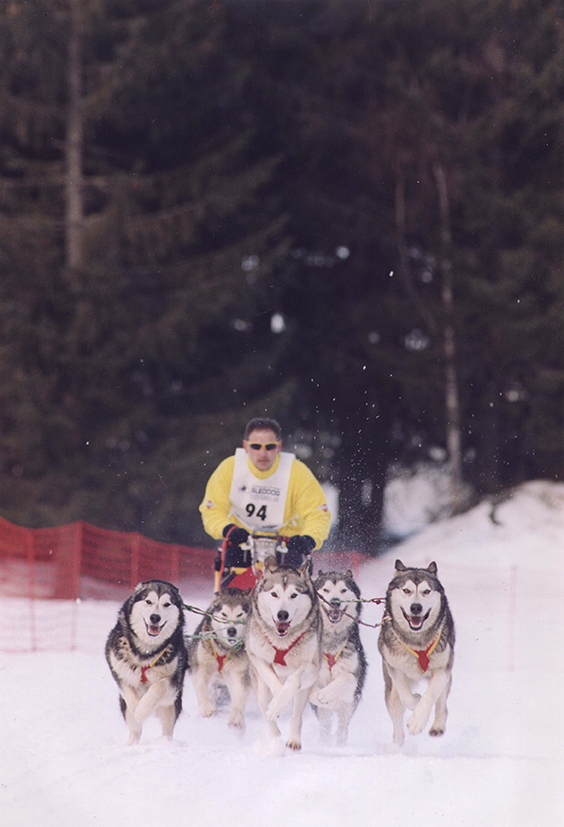 Musher Giorgio Pirini from Cremona new manager of Del Biagio Sleddog Team.
The participation to TV show "COLLARE D'ORO"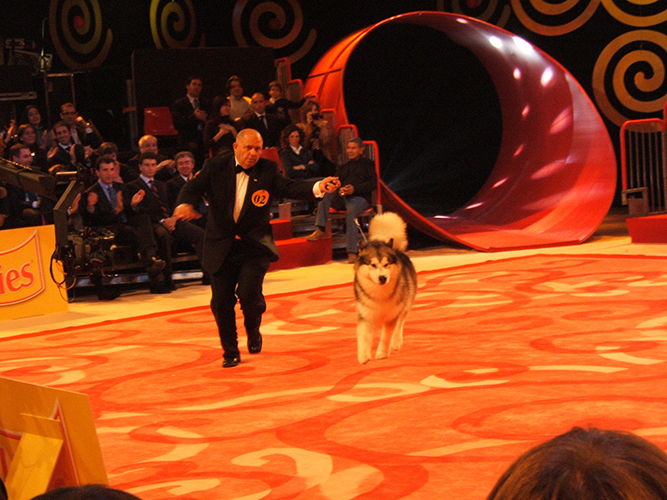 Our Active del Biagio invited as the special guest to partecipate at television show as one of the most succesfull dogs in Italy.
Best of Breed CRUFTS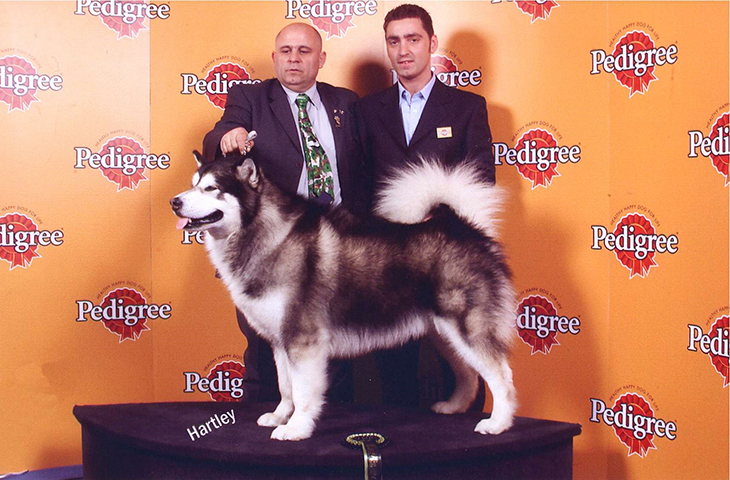 Rainbow Maker del Biagio wins the Best of Breed at Crufts in United Kingdom
Active Del Biagio il
Number 1 in Italy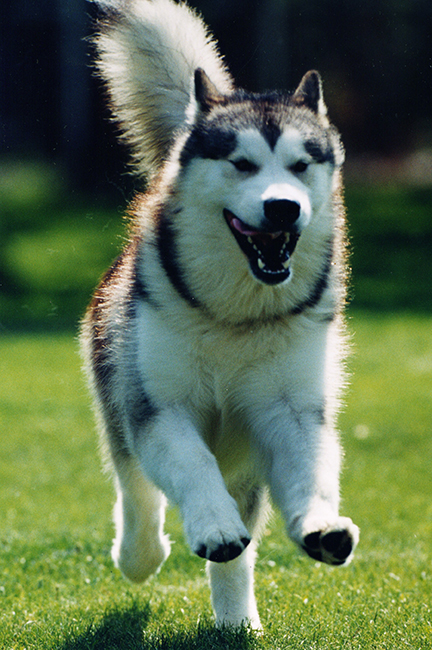 Active del Biagio awarded as the Best Dog Born in Italy 
First edition of "Alaskan Malamute Sleddog Day"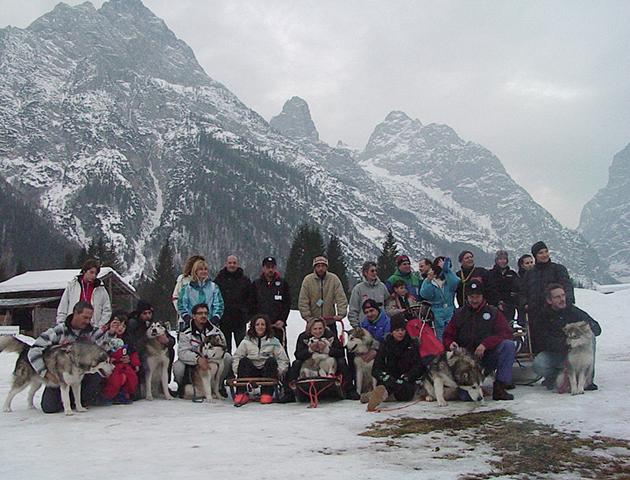 The beginning of Alaskan Malamute Sleddog Day, annual meeting dedicated to the breed lovers on the snow with many interesting activities with our Malamutes. Our first edition was located in Auronzo di Cadore. 


Big result of Giving a New Royal Star de J.N. at Crufts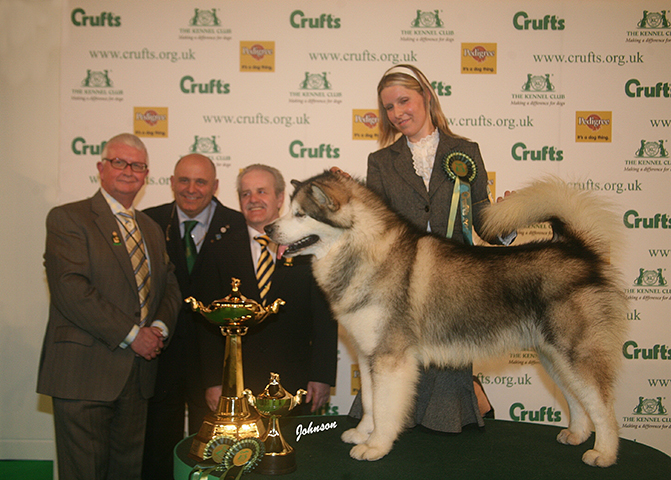 Giving a New Royal Star de J.N. winning the Best of Breed and 1st place in the Working Group al Crufts in United Kingdom.
The first no english Alaskan Malamute, which partecipated at the Best in Show competition, one of the best seven choosen from 30.000 
Birth of Daniel: our little dogs lover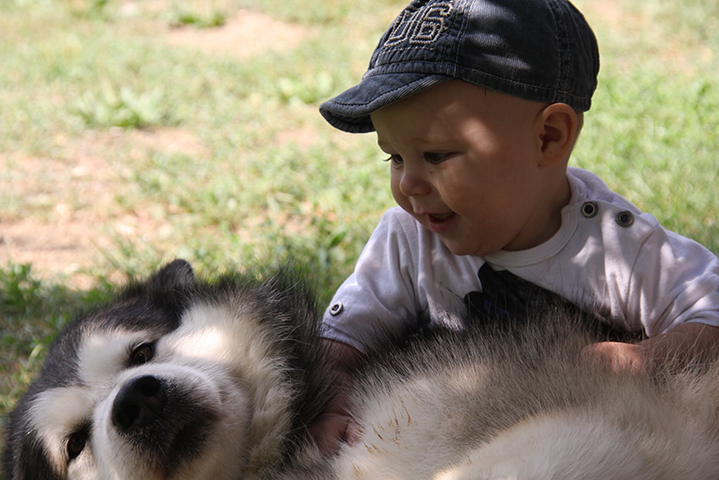 Birth of Daniel, our little dogs enthusiast. Who knows if he will follow his mommy Elisa and uncle Francesco foot steps :)
First MARE & MONTI ever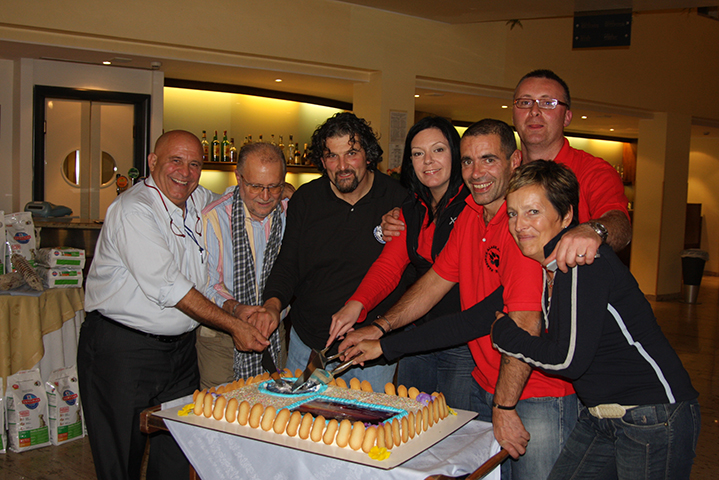 The beginning of Mare& Monti event, annual meeting dedicated to the breed lovers with dog trekking on the beautiful hills of Monte San Bartolo Park and many other funny activities in Pesaro, Baia Flaminia. 


First Alaskan Malamute WINTER CAMP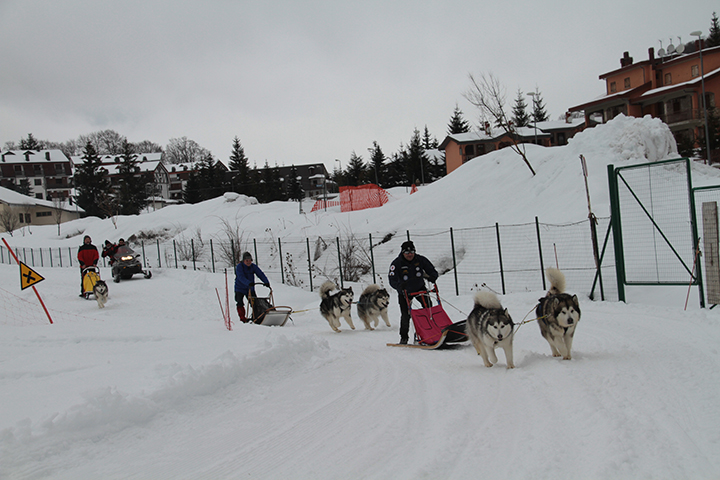 The first edition of the Alaskan Malamute Winter Camp is held in Camporotondo. Another meeting dedicated to fans of the breed, who love spending time together, in the natural environment of their Malamutes.


...My Book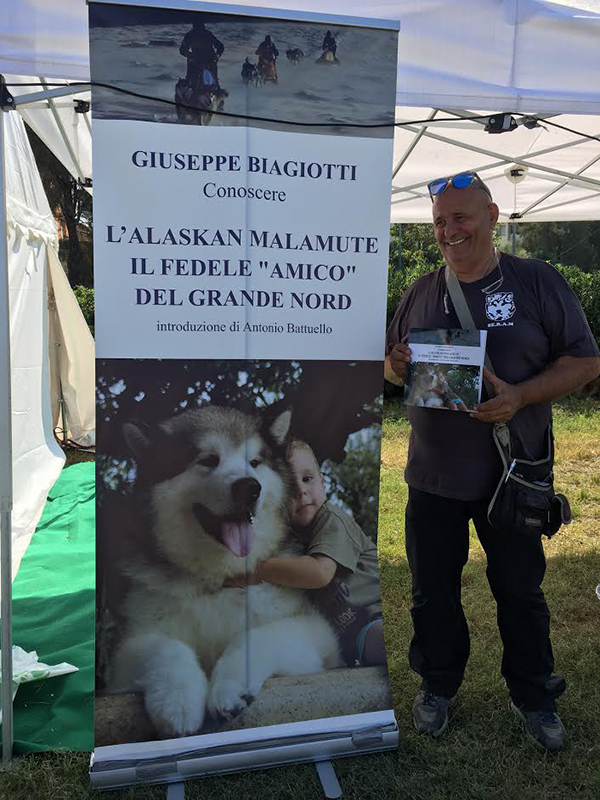 After a fervent wait, my first book is published and available on line and in the bookstores "Getting to know the Alaskan Malamute the loyal friend of the Great North"
Once again.... Sleddog Champions!!!!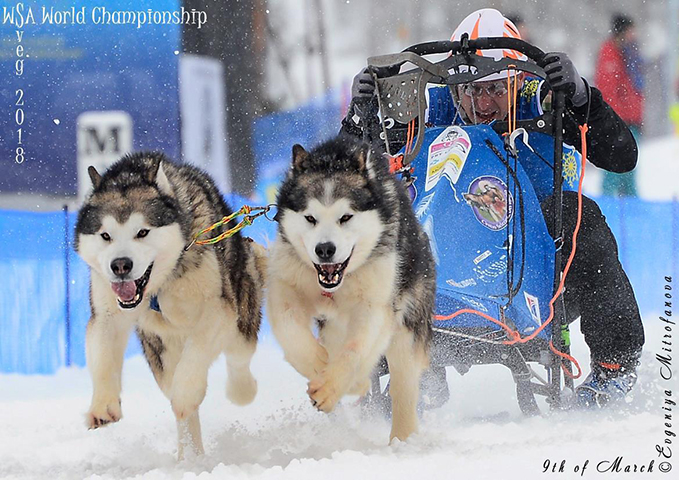 Our son Francesco Biagiotti with Alcan Silent Knight & Frozen del Biagio won the title of Italian Sleddog Champions again