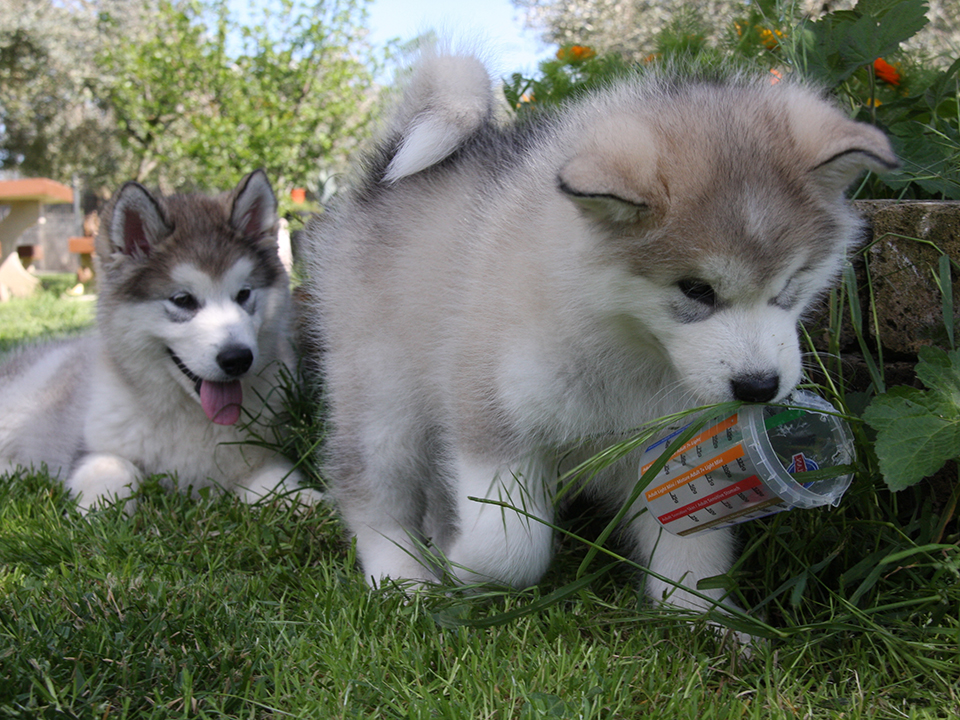 Like almost every year, in 2007, Del Biagio Selection Center dogs got qualification to participate at Crufts - "The Greatest Dog Show" event that has been organized for over 100 years in England involving dogs from all over the world. On that occasion to our Alaskan Malamute - Giving a New Royal Star de J.N.  who won the "Best of Breed" prize and also succeeding in winning the Working Group to gaining access to the Best in Show,  finding itself competing with the six finalists, chosen from among the approximately thirty thousand participants.
The results obtained during our participations and the way in which we approach, We have caught the attention of the Managing Director of Hill's UK, a company specializing in dog food, which has offered us to participate in the scheduled photo session in which Giving a New Royal Star has been elected as the testimonial of this famous brand.
Subsequently, Hill's contacted the reference office in Italy to propose a collaboration, it was the beginning of the partnership between this very serious company and our Selection Center, a relationship still based on great esteem and mutual trust.
Having had the good fortune to work with many dogs (both Malamute and Shiba), and thus accumulating considerable experience, we found many benefits due to the use of the products that Hill's company offers us and distributes all over the world.
Important to note is that, by breeding two primitive breeds with poor needs, among the vast selection of products offered by Hill's dedicated to the various breeds or dog problems we opted for Rice and Lamb based croquettes. This choice turned out to be an apt move, because this product offers our dogs many advantages: excellent digestion, an excellent appearance of the coat and of the skin and the attainment of a perfect physical shape of the show, work dogs but also most important future mothers and them growing up puppies. 
Finally, this many years of experience with the Hill's product line has led us to fully understand all of its features and are therefore able to recommend it to our customers around the world.